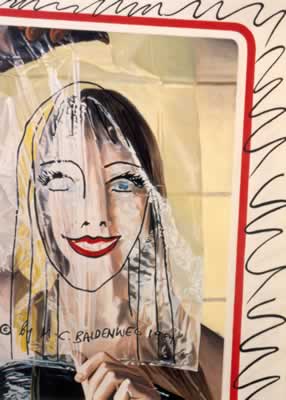 Marie-Claire BALDENWEG – also referred to as "The Queen of Plastic Bag Art" or "The Bag Lady" – is the first and only contemporary artist who has consequently been using the motif of plastic bags in her work for over forty years.
As a young woman in the 70s, intrigued by plastic bags and their symbolic meaning, she started using plastic bags from around the globe to create strong, evocative paintings, objects and installations dealing with predominant issues of our blooming plastic age.
Baldenweg's ongoing body of work now spans over four decades. It is a statement of our time – about living in a commercialized world.